Back-End Development Services
If you're in need of robust back-end development solutions, our seasoned team brings nearly two decades of expertise in tailoring back-end systems to suit the distinct requirements of each client. We thrive on embracing fresh challenges, continually honing our skills.
Back-End Software Development
Unlock tailored back-end software development for a range of web, cloud-based, and mobile applications spanning diverse domains. Our adept team specializes in devising bespoke back-end solutions that align with your business objectives, driving your success.
Mega Sup's architects and engineers boast extensive experience in crafting secure, scalable applications across a spectrum of complexity, including:
Progressive web apps
Single-page applications
Cross-platform and hybrid apps
Custom web apps
Media & Entertainment apps
ERP systems
CRM systems
Backend Expertise
Mobile App Back-End Development
---
Embark on a journey of B2B, B2C, and B2E mobile back-end applications across an array of devices and platforms. Our proficiency extends to developing native iOS/Android apps, hybrid, and cross-platform apps, leveraging technologies such as Xamarin, React Native, PhoneGap, Cordova, Ionic, and JavaScript.
Cloud-Centric Back-End Solutions
---
Our repertoire encompasses the creation of cloud-based back-end systems primed to operate seamlessly under substantial loads, process voluminous data, and exhibit fluid scalability. We harness the potential of machine learning technologies, empowering you to forge innovative products and solutions.
Augment Your Workforce
---
The adept back-end developers at Mega Sup can seamlessly integrate into your remote team via Time & Materials or outstaffing arrangements. Our dedicated teams comprise full-stack back-end developers armed with cutting-edge technologies and a wealth of experience, ensuring your company's triumph.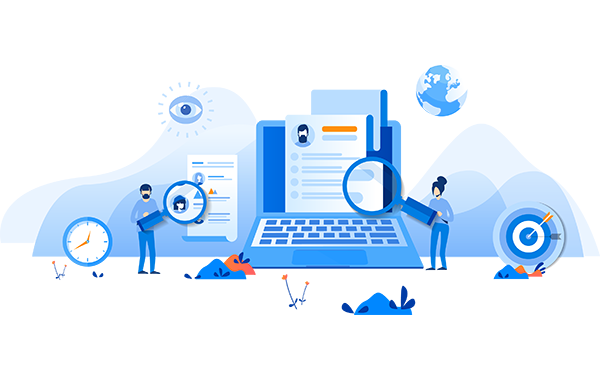 Back-End Technology Landscape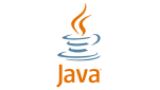 JAVA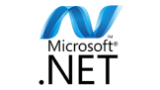 .NET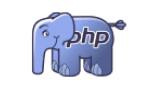 PHP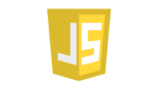 JAVASCRIPT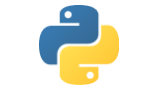 PYTHON
Initiating Collaboration
Ready to embark on a journey with us? Explore our Engagement Models to find your ideal fit.
Client Acclaim
Glimpse into the positive feedback from our clients:
"I discovered Mega Sup to possess remarkable expertise and a strong sense of enthusiasm"
The web application exceeded expectations. Throughout our engagement, Mega Sup's team remained vigilant, promptly addressing issues regardless of the hour. Their communication proved effective for our partnership.
"The quality of work is unparalleled."
Mega Sup remains a valued partner, consistently delivering satisfactory outcomes. Their adept communication and adept management shine through. Their commitment consistently goes beyond the norm, encapsulating excellence.
"I'm impressed by their technical prowess and superb communication."
The development proved triumphant, meeting both internal team and third-party client expectations. Mega Sup's adept communication ensures seamless alignment between teams. Their creativity and expertise are palpable.
"Among the best companies I've encountered."
The final platform excels, delivered punctually and upholding quality standards. The team's dedication, agile methodology, and skill manifest in their work. Their commitment to excellence is unwavering.
"A dedication to quality work shines through."
Mega Sup consistently meets all requirements, enhancing website efficiency and productivity. Their team exudes professionalism, dedication, and respect, boasting brilliance in development and coding.
Why Opt for Mega Sup?
Positioned as a premier software outsourcing company in Eastern Europe, we're committed to on-time, on-budget project delivery. No glitches, convoluted code, or puzzling operations. Your product will mirror your vision – flawless and functional.
Considerable Experience
---
Since 2000, we've delivered intricate custom back-end development services. Our extensive expertise ensures swift and meticulous results, underpinning your web solution with a formidable engine.
Best Practices in Action
Our customer-centric approach propels us to utilize leading-edge technologies and contemporary methodologies, delivering cost-effective back-end services that strike the right balance between quality and affordability.
Transparency & Effective Communication
We understand the significance of transparent communication in crafting exceptional digital products. Our project managers furnish regular updates on project status, ensuring you're in the loop at your convenience.
Scalability & Reliability
Our dedicated software development teams exhibit both flexibility and reliability. Your development team is meticulously aligned with your project's unique requisites.
Recent Back-End Endeavors
Discover a glimpse of our recent accomplishments:
Web Application for Online Advertising Management
Technologies: PHP & Java
E-commerce Software for Marketplace Support
Technologies: Java & Groovy & Spring & JSF
Online Service for Job Vacancy Search
Technologies: PHP & SOLR & JavaScript & Yii
Procurement Management System
Technologies: PHP & SOLR & JavaScript & Yii
ERP Solution for an Energy Company
Technologies: Java & JavaScript & JSP/Spring
Online Digital Banking Platform (BaaS)
Technologies: Java & Node.js & React.js & Spring Boot
Let's Collaborate
Embark on a transformative journey with Mega Sup, where innovation and precision converge to propel your business forward. Your tailored solution awaits.