IOS App Development Services
Are you in need of top-tier iOS application development? Look no further than Mega Sup. With a proven track record of tackling iOS mobile app projects of varying complexities, we're poised and eager to lend our expertise to your endeavor
iOS Application Development
Leveraging a wealth of experience, our team of iOS app developers harnesses programming languages like Swift, Objective-C, and C++ to create meticulously crafted iOS applications that embody our commitment to excellence.
Mega Sup offers an array of iOS app development services, including:
Customized mobile app development
Software Development Kit (SDK) creation
iPhone app design and development
iPad app creation
iWatch application development
Apple TV app crafting
Technologies and Tools
Our proficiency extends to a range of technologies and tools, such as: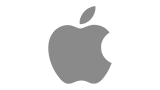 Objective C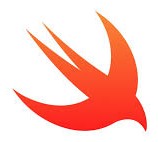 Swift

AppCode

CocoaPods

Realm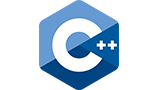 C++
iOS Application Development Solutions
Our mobile engineers possess extensive knowledge and hands-on experience in conceiving high-performance, user-centric, and cost-efficient iOS mobile applications designed to tackle everyday business challenges and cater to end-users. Our comprehensive services encompass, but are not limited to, the following domains:
Fintech Apps
---
Mega Sup's mobile development team excels at creating robust and user-friendly iOS applications tailored for banking and financial institutions, fintech startups, and a wide spectrum of businesses associated with this dynamic sector.
M-commerce Applications
---
Our adept mobile developers specialize in crafting diverse e-commerce applications, spanning from interactive shopping catalogs to AI-driven chatbots and innovative NFC/Beacon functionalities. Each mobile solution we deliver is customized to encompass the core features essential for both your clientele and business requirements.
Healthcare Apps
---
We're experts in designing Electronic Health Record (EHR) and Electronic Medical Record (EMR) systems, medical portals, healthcare solutions for medical practitioners and patients, data analysis tools, and cutting-edge Internet of Things (IoT) and Augmented Reality/Virtual Reality (AR/VR) solutions tailored for the healthcare industry.
Entertainment Apps
---
Our mobile development unit is adept at producing captivating and user-centric mobile applications for immersive entertainment experiences. Our focus remains on developing high-performance and visually appealing apps.
Enterprise Mobile Apps
---
With a rich history of crafting efficient and cost-effective software solutions for enterprises, we offer iOS mobile app development to complement your existing desktop or web solutions, empowering your workforce with enhanced capabilities.
Staff Augmentation
---
Should you possess an in-house team of programmers or adept managers and seek to bolster your development unit with skilled professionals, Mega Sup's iOS software engineers are primed to seamlessly integrate with your ongoing projects.
Initiating Collaboration
To embark on a journey with us, explore our Engagement Models to find the best-fit approach for your unique project.
Mega Sup Products
Comprising over 30 skilled and innovative developers, a substantial proportion of whom are seasoned experts in C++, Swift, Objective-C, and XCode development, our mobile application development team is poised to create our very own iOS products. These products are meticulously designed to enhance our clients' businesses, driving technological advancements with heightened scalability and functionality. Our standout products include:
TouchZ
---
A tool that eases the frustrations of app testers and offers developers deeper insights into encountered bugs.
EpuBear
---
A lightweight and customizable cross-platform EPUB Software Development Kit (SDK) for the development of EPUB readers.
EpubCloud
---
A fusion of Cloud Storage and EPUB Reader functionality, enabling hosting, storage, and seamless sharing of EPUB files across diverse devices.
Recent Projects
Trip Planner
A Travel Guide App spanning iOS, Android, Java, and Swift.
Augmented Reality Postcard App
An AR/VR marvel developed using C++, Objective-C, Java, NDK, and Eclipse.
Clinical and Laboratory Data Analysis Tools:
A comprehensive solution encompassing iOS, Android, Hybrid App development, along with Java and Objective-C.
Training Progress Tracker for iOS:
Developed using Objective-C, XCode, and Java to facilitate effective progress tracking.
Real-time Voting App for TV Show Viewers:
A Java and Objective-C driven solution optimized for Smart TV platforms.
Mobile Banking Application:
A Hybrid App developed using Java and Objective-C for seamless mobile banking experiences.
Frequently Asked Questions
Selecting an appropriate technology stack can be daunting for those without a technical background. Outsourcing your project to an iOS development company enables them to make this choice on your behalf.
The primary distinctions lie in programming languages and design considerations. Android apps primarily employ Java and Kotlin, while iOS apps utilize Objective-C and Swift. Differences extend to screen sizes, resolutions, navigation, and architecture, with Android requiring more resources due to its wider device range.
A standard iOS development team includes a requirements analyst, developer, DevOps specialist, designer, and QA specialist. Additional developers expedite progress, enabling code cross-checks and issue detection.
Costs vary based on project complexity and hourly rates. Skilled US developers charge $50 to $120 per hour, with California rates ranging from $150 to $200. Eastern European outsourcing firms offer more budget-friendly options. Accurate estimates can be obtained through consultation with our specialists, who assess your needs to provide a precise cost estimate.