CAD Software Development
Our team possesses exceptional expertise in crafting cutting-edge 2D and 3D CAD software solutions, which have found applications across diverse industry domains.
CAD Solutions
The integration of CAD software into product design and deployment processes significantly enhances market readiness and Return on Investment (ROI). Our adept developers have a proven track record in constructing CAD programs, CAM/PLM/CAD applications, alongside a spectrum of add-ins and plug-ins catering to our global clientele.
We initiate by delving into your concept, conducting meticulous analysis and simulations, executing intricate engineering calculations, and finally, materializing your concepts into reality through versatile programming languages such as C/C++, C#, and Java.
Our proficiency extends to crafting CAD systems seamlessly compatible with the likes of Solidworks, AutoCAD, Actify, and other prominent CAD solutions. Noteworthy among our competencies is our ability to effectively visualize CAD data across a spectrum of popular file formats. This is amplified by our adeptness in utilizing Tech Soft 3D HOOPS Visualize & Exchange libraries. Furthermore, our team is skilled in creating interactive data visualizations of manufacturing data optimized for web environments, facilitated by the Data-Driven Documents framework (D3).
Exploring Diverse Industries
We remain at the forefront of the latest advancements in the realm of business intelligence, ensuring their swift assimilation into your projects. Our collaboration extends across a diverse array of industry sectors, including: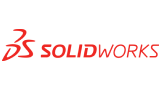 Solidworks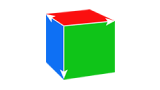 Shapespace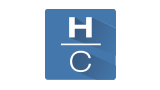 Hoops Communicatior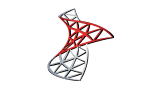 Microsoft SQL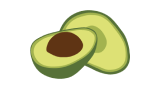 ArangoDB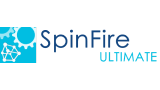 Actify Spinfire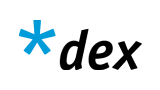 DEX graph database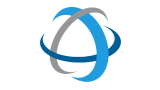 Techsoft 3D hoops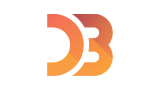 D3.js
Commencing Collaboration
Initiating collaboration with us is straightforward. Simply peruse our Engagement Models to uncover the most fitting approach for your needs.
Prowess in CAD Development
Our CAD software developers meticulously dissect project requisites and propose optimal technology stacks and solutions, yielding highly efficient and seamlessly integrated outcomes.
Diverse CAD Applications
---
Our repertoire encompasses the development of CAD applications that enable sophisticated investigations into CAD models, encompassing intelligent dimensioning, sectioning, and exploded views. Our applications encompass advanced analytical functionalities such as material assessments, draft angle calculations, model comparisons, and computations of model weight, volume, surface area, and billing aspects.
CAD Visualization Excellence
---
One of our hallmark domains of expertise lies in the creation of CAD visualization software. We've pioneered the development of online CAD viewers and collaborative tools, thereby facilitating the seamless exchange of models among internal and external teams. These tools enable the capture of user perspectives, facilitating effective communication via feedback and change requests.
Empowering Data Management
---
Our proficiency extends to constructing data management solutions that provide centralized repositories, catalyzing Enterprise Data Discovery. These solutions optimize the flow of data across the product lifecycle, while also enhancing the exploration of relationships within associated data, thus enabling seamless navigation through interconnected information.
Testimonials of Trust
Here's a glimpse of the accolades showered upon us by our esteemed clients:
"I discovered Mega Sup to be incredibly enthusiastic and knowledgeable."
The web application exceeded all expectations. Throughout our extensive collaboration, the Mega Sup team remained vigilant, swiftly addressing issues regardless of the time. Their communication approach proved highly effective.
"The quality of work delivered is unparalleled."
Mega Sup continues to be a pivotal partner, consistently delivering satisfactory outcomes. Their exceptional communication skills and adept management are commendable. Their engagement aligns seamlessly with our framework, consistently exceeding expectations.
"I have been deeply impressed by the exceptional technical expertise and remarkable communication skills demonstrated by Mega Sup."
The development was a resounding success, meeting the expectations of both our internal team and third-party clients. Mega Sup's effective communication ensures synchronized progress. Their innovation and expertise shine through.
"They stand among the finest companies I've encountered."
The finalized platform is exceptional, punctually delivered, and meets stringent quality benchmarks. The Mega Sup team is unwavering in their commitment, efficiently adhering to agile methodologies. Their proficiency is unquestionable.
"Their motivation is simply delivering exceptional work."
Mega Sup consistently delivered on all requirements, elevating the efficiency and productivity of our website. Their team is personable and deeply engaged, exhibiting professionalism, dedication, and respect in their work ethic. They embody brilliance, reliability, and profound coding proficiency.
Relevant Case Studies
Mobile Client for CAD System: An insightful amalgamation
CAD & Xamarin & C#
CAD Viewer for Enterprises
Crafted in C#, facilitating seamless enterprise-wide CAD visualization.