Custom E-Commerce Development Services
Our company specializes in delivering tailor-made e-commerce development solutions, leveraging extensive expertise to construct intricate and dependable platforms. We create highly-scalable B2C/B2B e-commerce portals, drawing upon both top-rated commercial and open-source platforms to ensure excellence.
Services We Provide
Our custom e-commerce development services cater to businesses across diverse industries. Whether you're an enterprise, a B2B trading network, a B2C marketplace, or a small to mid-sized business, we've got you covered..
Our services encompass the following areas:
Custom E-commerce Web Development
Web Portal Development
M-Commerce Development
UI/UX Services
Progressive Web Apps
PIM Software Development
Technology Stack For Custom E-Commerce Solutions
We employ a comprehensive technology stack that underpins our custom e-commerce solutions:

Java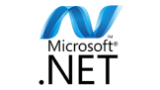 .NET
PHP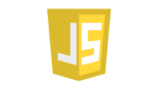 JavaScript

Python
Node.js

Vue.js

Angular
React.js
Crafting Personalized E-commerce Software & Solutions
Whether you're seeking to revamp your existing e-commerce solution or construct a brand-new one, we specialize in creating interactive, secure, and highly functional software tailored to modern e-commerce demands. Our services encompass e-commerce shopping cart development, online marketplace creation, PWA development, payment gateway integration, PIM system development, order management systems (OMS), point of sale systems (POS), marketing applications, and more. We work extensively with the Hybris system, expanding traditional omnichannel capabilities to encompass online and offline order histories, personalized trade accounts, individual price lists, data sheet downloads, streamlined checkout processes, and hybrid 'click and collect' with delivery options.
Empowering E-commerce Marketplaces
---
Our team excels in developing customizable software solutions for managing and supporting e-commerce marketplaces. This includes comprehensive functionalities such as Product Information Management, Online Product Catalog Management, Procurement Management, and Invoice Process Automation.
Efficient Delivery Service Solutions
---
We specialize in crafting delivery service solutions that enhance customer management and offer user-friendly experiences. These solutions seamlessly integrate with Google services, local payment systems, and mail services for a comprehensive experience.
Advanced Search Platforms with Solr-based Algorithms
---
Our development expertise extends to creating search platforms using Apache Solr, enhancing search speeds, implementing various filters, ensuring mobile compatibility, and facilitating seamless data migration.
Tailored Enterprise E-commerce Solutions
---
We design enterprise e-commerce solutions that streamline routine workflows. These solutions seamlessly integrate with diverse systems such as Oracle, SAP, Magento, Salesforce, and more.
Versatile B2B/B2C/C2C E-commerce Solutions
---
We boast a track record of creating e-commerce websites and portals for diverse goods and services, with seamless integration into various payment processing systems.
Empowering Product Information Management Systems
---
Our team excels in developing PIM software that simplifies data management across multiple brands and products. This streamlines content for multichannel marketing and enhances the productivity of marketing teams.
Initiating Collaboration
Discover Our Engagement Models
Why Choose Mega Sup?
We leverage our extensive experience and expertise in custom e-commerce solutions to deliver innovative and appealing e-commerce applications, driving success for our clients. We can build online stores from scratch or enhance existing solutions, expanding their functionality for a broader audience.
Our Commitment to Quality and Security
---
Mega Sup is certified in accordance with ISO 9001:2015 for quality management and ISO/IEC 27001:2013 for information security management standards. These standards apply across our organization, ensuring quality and security at every step.
A Trusted Partner
---
As a reputable e-commerce software development company, we've successfully delivered over 700 projects globally. Our approach allows us to meet schedules, features, and budgets, ensuring client satisfaction.
Affordable Excellence
---
We provide high-quality custom e-commerce development services at competitive prices. Our comprehensive maintenance and support services ensure ongoing client satisfaction.
Client-Centric Approach
---
Our team of professionals possesses up-to-date knowledge of the latest software technologies. We offer first-rate custom e-commerce software development services and even provide a free MVP development option for rapid feedback on clients' ideas.
Praise from Our Clients
Our clients have shared their positive experiences:
"Enthusiastic and Knowledgeable"
Mega Sup's web application exceeded expectations, with the team demonstrating dedication and effective communication.
"Unmatched Quality of Work"
Clients value Mega Sup's ongoing partnership, consistently delivering satisfactory work and demonstrating strong communication and management skills.
"High Level of Technical and Communication Skills"
Mega Sup successfully met development expectations, showcasing creativity, knowledge, and effective communication.
"One of the Best Companies Experienced"
Mega Sup's finished platform excels in quality, timeliness, and adherence to expectations, reflecting their dedication, efficiency, and expertise.
"Committed to Excellence"
Mega Sup consistently meets requirements, enhancing website efficiency and productivity. Their professional and respectful work ethic, combined with high skills in development and coding, stand out.
Relevant Projects
Automated Control App for Warehouse Management
Node.js & React.js
E-commerce Software to Support Market Places
Java & Groovy
E-commerce Search Algorithm Solution
Java & Groovy
B2B Hybris-based E-commerce Solution
E-commerce & Spring
Intershop-based Train Ticket Distribution Platform
E-commerce & Java & Web App
Microservices-based Taxi App
Grails & Java & Desktop
E-Commerce Platform for Automotive Products
E-commerce & Node.js & Vue.js